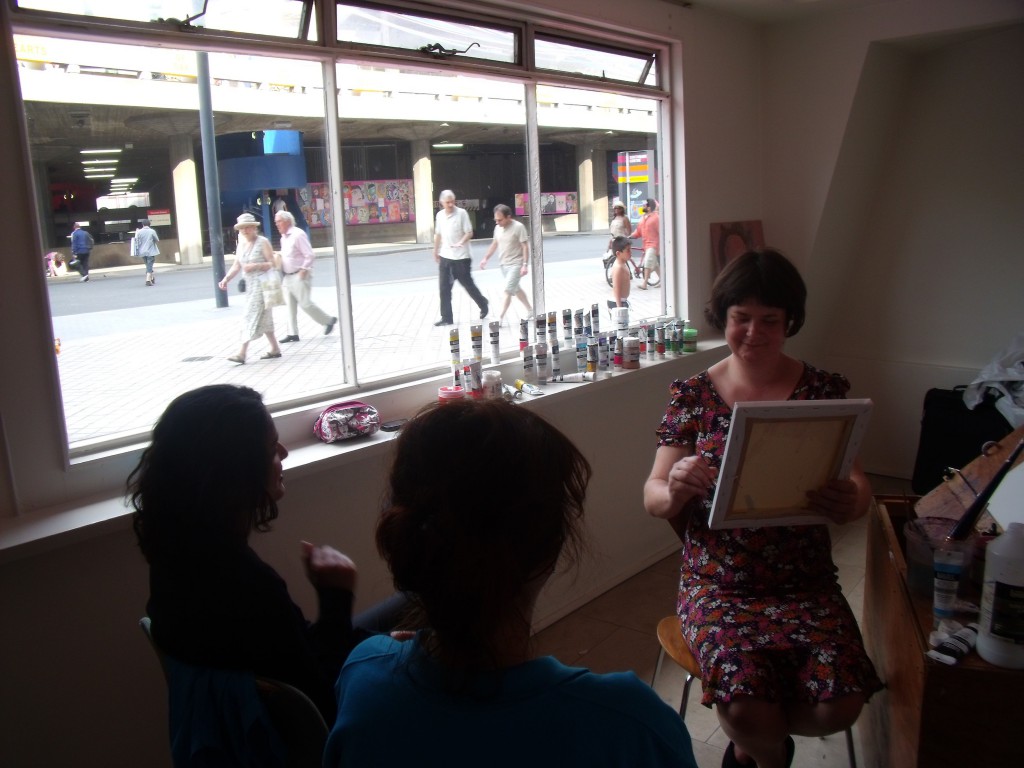 I am currently in residence at The Southbank Centre for the
Festival of Britain celebrations.
I have a studio in the old box office of The Royal Festival Hall where I am painting portraits of the festival volunteers. More information on this very shortly.
Please read excerpt from the Press release.
People of Britain
This theme appears at various points across the Festival site with the aim of evoking questions around how the British identify themselves today. The centrepiece is a new installation made by
artist Gitta Gschwendtner, evoking the Lion and Unicorn Pavilion at the 1951 Festival of Britain which depicted a flight of ceramic birds symbolising liberty. In homage to this piece, the artist,
working with 50 young refugees and 4 poets has made a new piece for the terrace outside the Royal Festival Hall and in the outdoor corridor linking Hungerford Bridge to Waterloo Station.
Additional People of Britain exhibits are housed in an Avenue of Portraits in the newly created 'High Street', leading from Southbank Centre Square to the riverfront. The Avenue of Portraits features a wide range of portraiture in different media, created by artists and young people, and an audiovisual installation from B3 Media including a series of photographs by Franklyn Rodgers of African-Caribbean elders who travelled to Britain in the late 50s and 60s and a soundscape by
Gary Stewart.
For the duration of the Festival, artist Lady Lucy will have a studio in the original Royal Festival Hall box office, where Festival volunteers can have their portrait painted and visitors to the site will be able to see her work in progress.