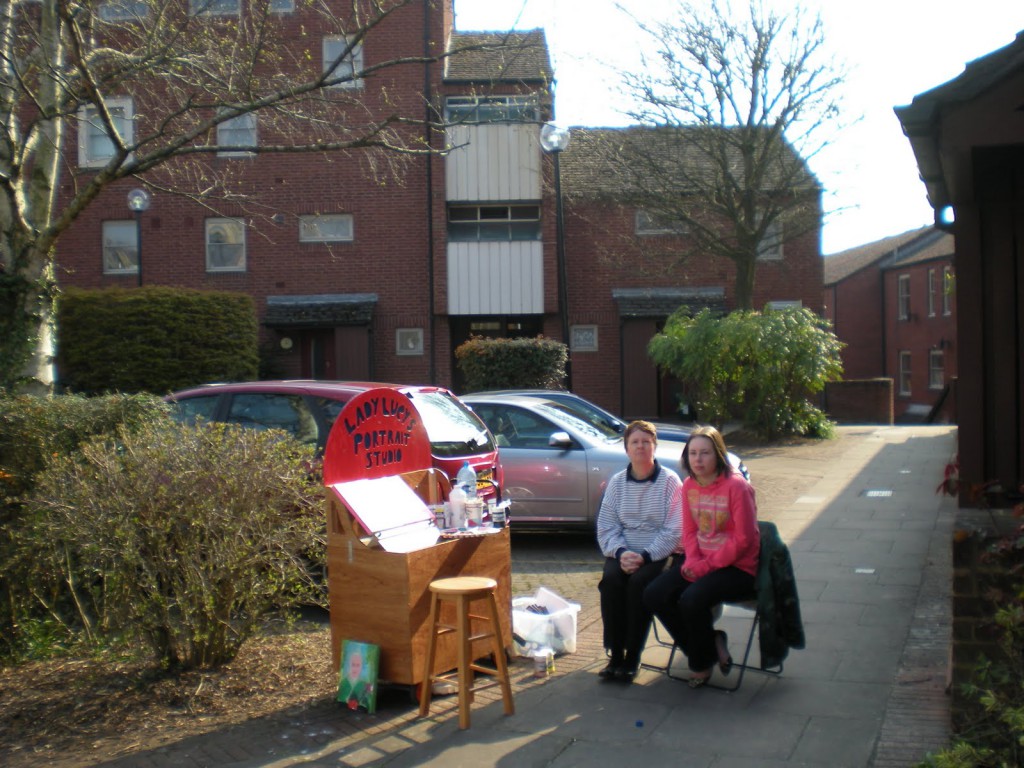 6 March – 1 May 2010
Random Acts of Art
Since the relational aesthetics of the Nineties, a new wave of collaborative art practices has been raising questions about art, community and collective agency. Artists are increasingly seeking to involve audiences in the process of artistic production as well as its reception.
In line with this shift towards process as-art and co-authorship, Spacex is commissioning three UK artists to create new work responding to the independent spirit of Exeter's West Quarter, where the gallery is located. The artists will be facilitating collaborative encounters and conversations beyond the walls of the gallery.
From 6 March–23 April the gallery will be closed whilst artists Amy Feneck, Lady Lucy and Volkhardt Müller'take up residency at Spacex. They will use this time to develop a project with people who live and work in Fore Street and the surrounding area.
Amy Feneck will interview people about the notion of independent spirit, in order to develop a script for her new work. Lady Lucy will operate from her mobile portrait studio, documenting encounters with local residents. Her painted portraits will be viewable from the street as they accumulate in the front gallery space.Volkhardt Müller will work with people in the West Quarter to create a series of performed actions to be recorded on video.
From 24 April -1 May the gallery spaces will be open to the public for an exhibition of all the work produced and a series of events lead by the artists-in-residence and local artist collectives. The week will end with a celebratory May Day tea party.